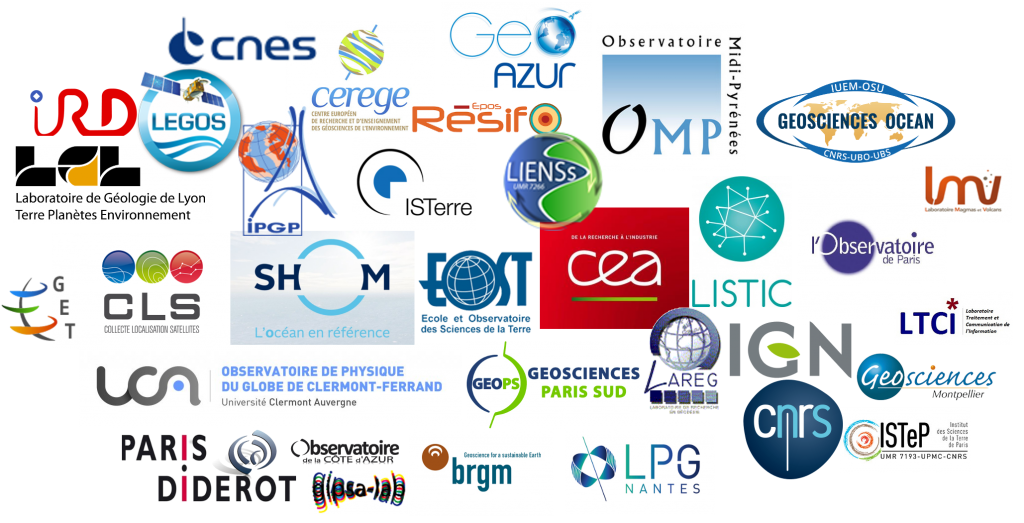 Stucture
The Solid Earth pole consists of 3 components:
A center of coordination and distribution (CCD)
A set of data and service centers (CDS)
A set of centers of scientific expertice (CES)
Governance
ForM@Ter is managed as follow:
A Steering Committee.
A scientific committee made of scientific experts. This committee is responsible for defining scientific priorities of the project.
An executive office who coordinates the project.
Partners
The ForM@Ter project is supported by:
ForM@Ter relies on the contributions of scientists from more than 20 French laboratories in fields of Earth sciences and information sciences and technologies :