The Solid Earth community and applications for developing countries
In a digital environment that is very rich in terms of supply and content, and evolving very quickly, not all players are equal when faced with the growing need and difficulty of finding spatial information. This is why ForM@Ter and the Solid Earth community are supporting institutions in southern countries via animation and training initiatives, towards mastery of spatial observation to better respond to major issues in monitoring ground deformations and managing territories.
Training in the use of satellite data to monitor risks
The training activities in the" South " carried out as part of the NOS (National Observation Service) ISDéform are part of the new TelRisNat Structuring Training Programme, funded by the Institut de recherche pour le développement (IRD).
Among the initiatives undertaken, two training courses on monitoring soil deformation using satellite imagery were held in Peru in 2022, with support from Grenoble-Alpes University (GAU):
"Correlación de imágenes ópticas para la detección y el monitoreo de deslizamientos", on landslide management, in August 2022 at INGEMMET, Arequipa, Peru,
"Curso sobre el uso de datos SAR para la vigilancia de volcanes", on the use of radar satellite data for volcano monitoring, from 7 to 11 November 2022 at the IGP, Arequipa.
Actions to come
Several actions are planned for 2023:
A training course," Workshop en monitoreo satelital de riesgos naturales en montaña", on natural risks in mountaineering, is scheduled from 16 to 25 August 2023, in Huaraz, Peru
The MOOC ORISAT "Remote Sensing of Natural Hazards", which has been produced with the support of UGA's educational unit, will be broadcast on FunMOOC from 3 October to 17 November 2023. You can register right now by following this link: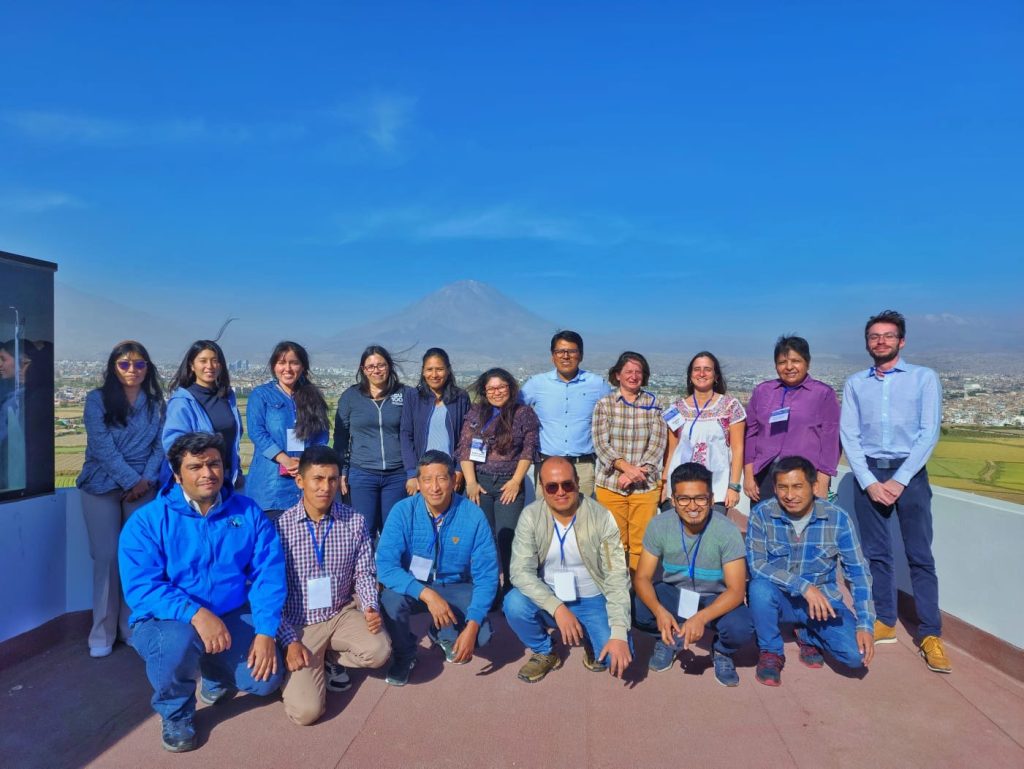 Other actions are being carried out as part of Data Terra, including the GeoDEV Transverse Regional Animation, the network that CIRAD, IRD and CNES have been running since 2017 in the direction of Southern countries. This ART aims to facilitate access to resources derived from spatial observation of territories and the environment in Southern countries and to create a network of skills centres there around spatial observation. GeoDEV (and its recently redesigned website) was born out of the growing need and difficulty of finding and promoting spatial information in a digital environment that is very rich in terms of supply and content and constantly evolving.
ForM@ter/ISDeform contacts for these activities
Virginie Pinel (Virginie.Pinel@univ-savoie.fr)
Research Director at the Institut de Recherche pour le Développement (IRD), Member of the Volcano Geophysics & Geothermal team at ISTerre, Chambéry
Léa Pousse (pousse.lea@ird.fr)
Research Fellow at the Institut de Recherche pour le Développement (IRD), Member of the Seismic Cycle and Transient Deformations at ISTerre, Chambéry